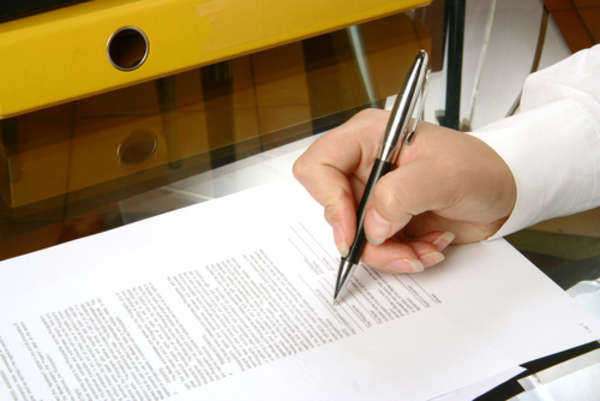 The Basics of Divorce
In the event of the termination of a legal marriage, varying
legal procedures may be utilized in order to facilitate a divorce proceeding. In
certain cases, the couple in question may decide that a legal separation
may be a more productivewith regard to irreconcilable differences.
Understanding the
Divorce Process
Upon the prospect of divorce, a variety of applicable
regulations and stipulations exist with regard to the legal authorization of
the divorce process:
Divorce: Step 1 (Analysis)
Prior to the filing of divorce, the following details with
regard to the marriage in question may be analyzed; these regulations and case
details will typically vary on a state-by-state basis:
·
The minimum duration of residence required for
filing
·
The classification of applicable circumstances
retaining the absent of fault ('No Fault Divorce')
·
The presence of an uncontested petition of
separation
·
The classification of applicable circumstances;
this can range from irrevocable differences to desertion
·
The minimum amount of time intended to
allow both spouses the opportunity for reconciliation
Divorce: Step 2 (Peripheral Legislation)
The following conditions may exist with regard to a divorce
proceeding:
a.
Alimony
With regard to agreements prearranged
prior to marriage, certain married couples may have facilitated monetary awards
granted to the other party upon the dissolution of a marriage
b.
Nuptial Agreements
A Nuptial agreement may have been
establishedupon the substantiation of the initial marriage agreement; in
certain cases, agreements will facilitated that prevent the awarding of alimony
subsequent to the termination of a marriage.
Divorce: Step 3 (Filing Process)
Upon finalizing a divorce, the
following legal action may be required to be undertaken prior to finalization:
a.
Challenge
The aim of the
challenge is facilitated in order to determine any or all expressed
responsibility for the spouse to respond to the petition; details regarding the
marriage discussed in the petition are based on what the spouse wants and how
the parenting plan, division of all monies and assets.
b.
Temporary Order
Temporary Order applications
cover topics such as living arrangements for children and child support,
alimony, the occupation of the family home, payment of bills, and concerns
relating to the fair distribution of all monies and assets shared by the couple
in question. If the spouses cannot agree on the temporary orders, a hearing
before a judge or court commissioner will mandate any or all of the necessary
conditions.
c.
Conditional Statutes
In the event that
specific conditions cannot be negotiated as a result of spousal mediation, a
trial will be held to resolve any conflict. The determination of conditions
occurs upon the court mandating a decree of dissolution of marriage; the
agreements negotiated between spouses are submitted for approval in writing by
the court and subsequently requiring the signature of the presiding judge
d.
Finalization
The finalization of a
divorce requires a decision by a trial judge is in writing and signed by the
judge conducting the trial; this authentication cannot occur unless a judge has
signed the dissolution of marriage form.
Comments
comments