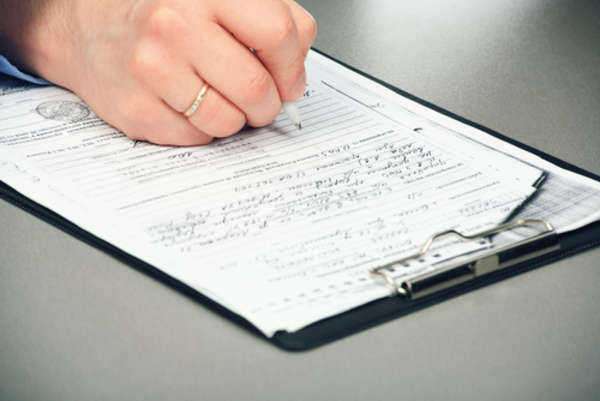 Families
that face family court often become stressed and overwhelmed.
Compounding that fact is the inability of many families or individuals to afford
legal representation. However, many individuals have effectively represented themselves in family
court. If individuals become knowledgeable in all facets of applicable family
laws, possible outcomes, and consequences, they will be better prepared to face
court proceedings. In fact, there are many resources available to individuals
that must represent themselves in court.
For example, individuals that must
fill out family law legal forms, often find access to information at the court
house. Generally, when an individual picks up the appropriate forms, they can
get advice on how to fill it out correctly at the same location. In fact, forms
often come with detailed instructions that are explained in a very simple
manner, to avoid complicating the facts. In addition, divorcing couples that
wish to avoid court proceedings all together, can find reduced fee services
through a family law center. Not only is it cheaper, but it is a much faster
process in which the interests of all parties are considered, when reaching an
agreement. However, some couples are unable to reach an agreement without court
intervention, but they cannot afford legal representation. In that case,
individuals can find free legal advice in places like law libraries or from
organizations that strive to allow families to maintain stability, such as
religious organizations.
In addition, individuals can access legal forums that
provide information to the general public, often free of charge. In fact, some
individuals may be able to get pro bono legal representation by utilizing
information found on those forums. In any case, individuals will be able to
find the necessary information, sometimes it just requires extensive and
careful research.

In any family law case, there are likely to be numerous family law forms that
must be filed out and filed with the courts. In just one family law case, there
may be dozens of forms that need to be filled out and filled with courts. In
addition, individuals need to be sure that all involved parties receive the
proper notification about those forms. For example, a person that files a
petition for divorce, must be
sure that their spouse is served with those papers in an appropriate and legal
fashion. While many of the forms are self explanatory, some are confusing.
Legal forms are vital to achieving a successful outcome in any legal case,
therefore individuals should only fill out forms that they completely
understand. If in fact, there are questions, individuals should consult an attorney
or ask questions at the court or at a non
profit legal service. In addition, individuals should be sure that they take
the proper action with the forms, once they have been filled out. In general,
courts provide fact sheets to assist individuals that wish to take any action
in the family courts. Those fact sheets will contain detailed instructions on
which forms are necessary and the manner in which they should be filled out.

While legal disagreements can be settled in courts, that process if often time
consuming, stressful, and expensive. However, adults are encouraged to try and
work out any disagreement absent court intervention. In other words,
individuals can try to come to an agreement on issues such as divorce, without
ever entering a court room. In fact, family law centers aim to do just that.
They generally charge a flat rate for couples wishing to come to a divorce
agreement without any court proceedings. In fact, the only time the couples
goes before the judge is to gain approval of their agreement.
Couples can often
come to a mutually beneficial agreement while utilizing the services of a
family law specialist. In fact there are many benefits including reduced fees,
quicker results, and that the entire process take place in a private setting.
In addition, children are generally spared much of stress and discomfort that
is associated with court proceedings. An added benefit is that couples can
always take part in court proceedings if the process in not completed through a
family law center and often most of the disagreement has been settled at that
point, so the couple still saves time and money.

When individuals are faced with family law court proceedings, they may realize
that they are unable to afford legal representation. In fact, the cost of legal
representation in family court is often prohibitive to many families and
individuals. However, there are services that offer free legal advice, such as
religious or non profit organizations. In general, the purpose of those
organizations is to improve the stability of families, and to help improve
their quality of life. Many times, those organizations can also help families
find inexpensive or free psychological counseling which can be helpful to
maintaining the mental health of all family members during and after the
process.
Those organizations tend to be run with state funds or by grants
and donations and therefore, can provide free or lost cost services. In
addition, there are some organizations that help individuals retain the
services of a pro bono family law attorney. If individuals are unable to find
these services on there own, they can contact the courts for a list of
available resources in their state. In general, people who qualify for free or
reduced fee services will be offered assistance from an individual that is
knowledgeable on all aspects of the family court.

Law libraries are a great place for people to gain knowledge on family law. In
fact law libraries are general located in several locations and are often open
to the public. Most courts have law libraries. In addition, most universities
have law libraries, or libraries with large sections on law. These section is
generally updated quite frequently because of the frequency with which laws
sometimes change. In addition, there will always be recently published
periodicals available. Those periodicals may contain facts on recent case law,
as well as recent outcomes of cases that involved similar facts to the case of
the individual seeking knowledge and advice. In any case, law libraries are
filled with information that will help individuals sort through confusing laws
and court procedures.
Forum
s:

There are many legal forums available online. In fact, many forums are state
specific, so that the information will apply to specific cases in certain
states. In addition, forums are generally based on specific subjects, such as
divorce or child custody
, which can help individuals sort through extensive
available information.
In general, forums are run by legal professionals.
Forums generally allow the general public to ask questions, and have them
answered by legal professionals and by others that have been through similar
court proceedings. Forums offer support in several ways. First, individuals can
become more knowledgeable in state family laws, as well as any possible outcome
of their court case. In addition, forums can grant individuals emotional
support from others that have been, or are going through similar circumstances.
Issues of family law can have a great impact on the entire family unit. For
that reason, forums can help individuals to gain an understanding of those
implications on their family. In addition, forums can present information that
will help individuals to avoid negative outcomes for themselves and their
family.
Comments
comments